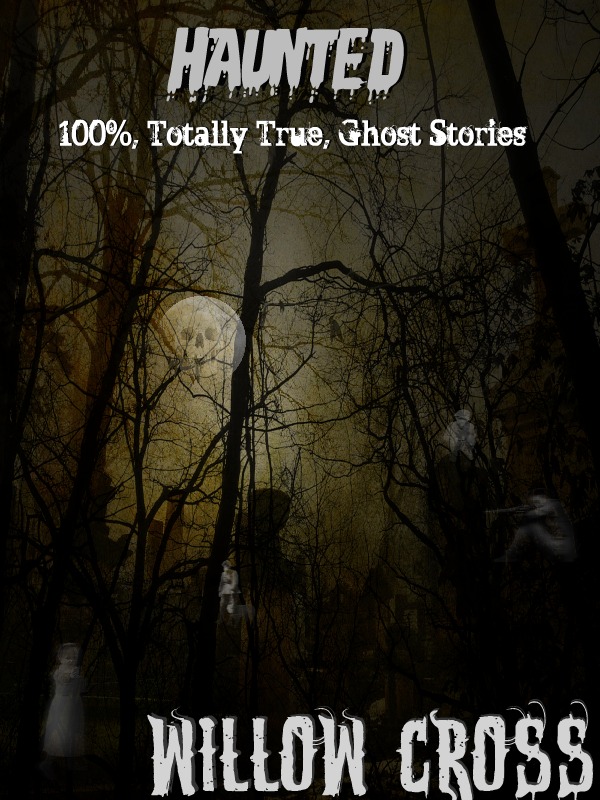 Haunted
By Willow Cross
About the book:
Have you ever heard something go bump in the night and wonder if someone was there? Only to go looking for the cause of the noise and find nothing at all. Or how about unexplainable feeling like you're being watched when you're completely alone? Things disappearing for no reason or strange ghostly footsteps in the hall? This book is a collage of short stories about a few of the otherworldly experiences I've had. Although they are not movie worthy, you may find them interesting. All the stories are 100% true. Nothing has been added for dramatic effect.
My Review:
Haunted was an interesting read.  I love books that tell real life stories.  The last book I read like this was stories about real life experiences with Angels.  Haunted is comprised of several short stories of real life encounters with ghosts.  I am intrigued by ghosts, and was immediately drawn to this book!  Whether you are a believer or a skeptic, you will surely enjoy this book.
I have never had an experience with a ghost, but I'm pretty sure I'd be scared out of my skin!  I would imagine that I would be frozen in place for a few seconds.  I would also want to confirm what I saw with my husband as well.  If anything, it would be something unique to look back on.
I'm not sure if I would be scared to live with ghosts.  However, if my things went missing, I would surely be upset rather than scared!  I would hate to think I was losing my mind in my own home.
As I read each story, I put myself in her shoes and tried to imagine how I would react.  I think I would be much more irrational and look like an insane woman!  Willow Cross is a great story teller.  I felt scared out of my wits just from reading Haunted.
Disclosure of Material Connection: I found this ebook free on Smashwords.  No payment was received by me in exchange for this review nor was there an obligation to write a positive one. All opinions expressed here are entirely mine and may not necessarily agree with those of the author, the book's publisher and publicist or the readers of this review.  This disclosure is in accordance with the Federal Trade Commission's 16 CFR, Part 255, Guides Concerning the Use of Endorsements and Testimonials in Advertising.  
© 2011 – 2013, Beauty Brite. All rights reserved.